Shipping info Domestic/International – Warranty Info – Returns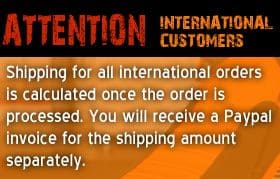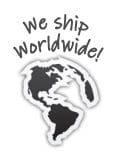 We ship primarily through USPS.  We process international shipments one day per week.  Tracking info is sent when orders get shipped.  With current delays in shipping, we cannot give shipping updates on orders unless it has been at least 30 days from the original ship date.
Legal Notice
All notices from CJ Designs to You may be posted on our Web site and will be deemed delivered within thirty (30) days after posting. Notices from You to CJ Designs shall be made either by regular mail, sent to the address we provide on our Web site, or first class mail to our address at:
Delivery shall be deemed to have been made by You to CJ Designs five (5) days after the date sent.
Copyright Notice
All content appearing on this Web site is the property of CJ Designs.
Copyright © 2020 CJ Designs. All rights reserved. As a user, you are authorized only to view, copy, print, and distribute documents on this Web site so long as (1) the document is used for informational purposes only, and (2) any copy of the document (or portion thereof) includes the following copyright notice: Copyright © 2020 CJ Designs. All rights reserved.
CJ Designs ships Domestically & Internationally !
PLEASE READ ALL INFO ON THIS PAGE
Terms: Nothing ships until paid in full UNLESS OTHERWISE STATED . We will ship your order after payment is received and funds are verified.
If you are not charged for shipping on your invoice you may be getting an invoice from us via paypal for the shipping charges due.
CJ Designs on line-site is OPEN for ordering. We process orders Monday ,Wed and Friday unless otherwise stated.
If shipping charges are not correct, please send us a note, once all fees and handling charges are applied, if an overcharge has been made, we will refund the balance due. Sorry our computer is not the smartest all the time. Large or bulky items (tires, gear, seats) most likely will have a second invoice sent with a shipping quote for final processing of your order. Email if you have any questions and we will go over other options if available. If you want to schedule a pickup to save on freight, we can setup a time to do so.
DOMESTIC ORDERS :
We ship most domestic orders USPS Priority ( 2-3 days ) / USPS first class ( 2-7 days ) and UPS ground ( 4-6 days ). These are not guaranteed arrival dates. Not all parts are shipped direct from CJ Designs. We will pick the best option for you according to your specific order and location. Insurance can be provided for some parcels. If you require this, please email us otherwise your order WILL NOT BE INSURED.
IF YOU REQUIRE UPS ONLY please email us.
IF YOU REQUIRE USPS ONLY please email us.
INTERNATIONAL ORDERS :
If shipping cost is not included on your invoice when you order, you will be invoiced separately for shipping chargers due. We try to be accurate with shipping costs, but some larger items might not be correct. See points below.
We ship most international orders USPS Priority International ( arrives 7-15 days ) or USPS First Class International ( arrives 15-30 days ). Insurance can be provided for some parcels. If you require this, please email us otherwise your order WILL NOT BE INSURED.
You will receive an email from us once your order has been processed providing you with your shipping options and cost associated.
We are happy to provide you with a quote prior to you placing your order. Please email us if you need this. We need your full address and list of items you are interested in.
We are not responsible for customs delays, damages, or lost parcels. We do our best to help you with any issues that may arise when your package has been shipped but we have no authority when it comes to customs.
We ship your order without a receipt – if you require a receipt in your shipment to your country of origin please email us. Your online Paypal email receipt is your receipt.
We ship all over the world BUT it is up to you to know what costs/charges you may incur when receiving your package from us. Import duties and/or taxes (if applicable) are your responsibility. Check with your local customs office for more information. We do not factor in this amount when collecting shipping charges due.
If you would like us to know certain information about your order / or have any questions don't hesitate to contact us. We are happy to assist.
CJ Designs can not be held responsible for customs delays. The order and transaction is considered complete upon the merchandise being taken into possession by the shipping carrier. Once shipped, an order cannot be cancelled. Any refused shipments will result in NO REFUND to your account. If item is lost on International orders, purchase price will only be refunded AFTER 30 days has passed AND USPS has issued a LOST statement or paid out the insurance claim.
Expedited and Other options for shipping can be made available to you by request
(IE. USPS Express Service, Next Day Air, FED EX, etc).
Note :there will be a service fee (Labor and drop off time calculated) plus shipping fee associated for any shipment requiring shippers other than USPS.
**** We are happy to provide you with a quote or answer any shipping / order questions you may have. Best way to reach us is orders@cjdesignsllc.com ****
We process all orders in the morning. So, if you placed your order Monday night we will process it the next shipping day in morning. We will send you an email if we have a question for you or pertinent information regarding your order that we need you to know.
If you need your order shipped SAME WORKING DAY as order placed, please contact us by EMAIL Please put "URGENT" in the subject line. OR PHONE/TEXT.
A service fee of $15 will be applied to SAME WORKING DAY orders because we need to stop our normal operations to process your order faster.
Email us at ORDERS@CJDESIGNSLLC.com for more information. Shop # 262-470-6617
If you are in a rush or urgent need for any of these products, try your local CJ Designs dealer listed on our site to see if they may be able to help you. If they don't stock it at this time PLEASE email me or place the order and note in the check out page when you need your order by. We will do our best to get these out asap.
Any specials that show FREE SHIPPING will have Shipping Charges REFUNDED once order is processed for USA orders. Handling charges may apply for large and unusual shaped orders.
When using promo codes – Shipping charges may apply.
If you are notified that a part is on back order it is our policy to ship your order complete when the back ordered part is received. If you are asking for split shipment please know you may incur extra shipping charges for doing so.
ALL ORDERS: Returns / Exchanges
Shipping charges, CC processing fees and labor are non-refundable. You must contact us before sending your parts back and we will supply you with a return authorization number for the return. They must be in NEW condition and are subject to minimum 20% restocking fee. All packages must have a RA# on the outside of the box. Return all packaging material, even the box it came in. Returns and exchanges for orders outside the USA must be prepaid and are subject to additional freight costs. If you need parts shipped before we will receive your products back, New products must be paid for and we will refund part cost once we have determined it is in NEW/ Unused – sellable condition. PARTS AND PACKING MUST BE IN NEW CONDITION. If we can't resell it as new, than you won't be getting a full refund and we will contact you with your options.
– Why is there a restocking fee? Labor hours are spent processing/ boxing/ and doing paper work on your order to process it as fast as we can. Unfortunately we can not do this for free on returned/refunded orders. If you don't want this charge, please ask for an in store credit.
– NO RETURNS ON ELECTRICAL ITEMS, HELMETS, WORN CLOTHING OR CLOSE OUT ITEMS. NO RETURNS AFTER 30 DAYS. NO RETURNS WITHOUT RECEIPT.
Warranty Info:
NO warranty on any parts used for racing or modified by customer. All other CJ Designs parts hold a 30 day warranty for manufacturer defects to original purchaser unless otherwise stated. If products need to be repaired or rebuild we can send you a quote once examined in our shop. All shipping charges are your responsibility. We can also issue an in store credit minus shipping and CC fees is you chose. Please let us know what you prefer. PLEASE NOTE: WE WILL NOT BE ABLE TO WARRANTY ANY PARTS THAT HAVE BEEN MODIFIED OR ATTEMPTED REPAIR BY THE CUSTOMER. We appreciate the fact that you may want to "trouble shoot" or "fix" what the problem may be , but we are unable to do our in house evaluation of the product if you do so.
Import duties and taxes:
(if any) are the sole responsibility of the recipient. Check with your local customs office for more information.
How to contact us:
We hope this information answers your questions. Of course, please do not hesitate to contact us with any additional questions you may have.
email : orders@cjdesignsllc.com
phone : #262 (470)-6617
THANKS FOR YOUR SUPPORT !